CV Joints
Engineered with Quality Materials
We source high quality materials for the manufacture of our CV joints in order to meet OE fit and function. Components are of Grade 55 steel for rigidity, strength, and wear resistance, while boots are of tough yet flexible Chloroprene Rubber for wide -40°C – +120°C operation and outstanding protection against stress and cracking.
Precision Crafted to a High Technical Standard
Our unique quenching treatment reduces steel brittleness and internal stress, extending our recommended part replacement to one year or 60,000 km. Kits are well packed and ship fully assembled with a quality grease pack for stress-free replacement in a wide range of vehicle makes and models, particularly Japanese and Korean cars.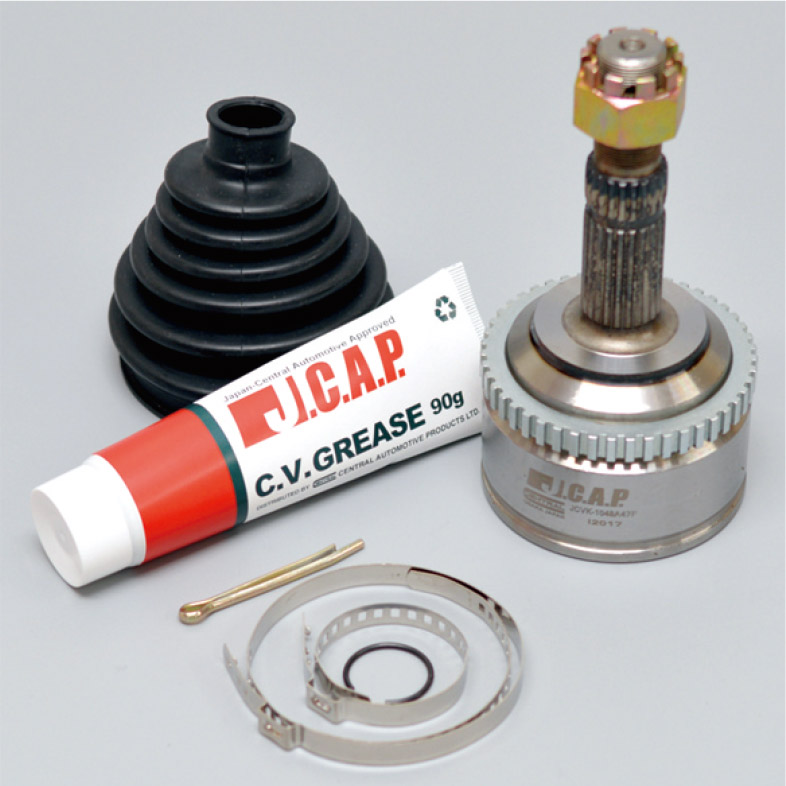 PRODUCT OVERVIEW
CV joints transmit torque from the transmission to the drive wheels. For secure operation of our CV joints, we carry out strict production control with processes such as steel quenching to reduce friction between moving parts, particularly the metal balls and housing. In addition, tough yet flexible Neoprene boots contain and retain grease and prevent damage when used at very low temperatures.

STAMPED LOGO
Individual Lot Numbers
We take after-sales service seriously, not only to ensure customer satisfaction, but also as a means to continually improve product quality. That's why we stamp individual lot numbers on every product we make, so we can easily trace any issue back to the source.

PACKAGING
Our Responsibility as a Supplier
J.C.A.P. is an original brand created by Central Automotive Products Ltd., an established Japanese auto parts and products supplier with long experience in the global auto industry and a network covering more than 60 countries. We provide prompt, convenient service to overseas customers via our domestic and international networks, with every order packed securely and shipped with confidence and pride.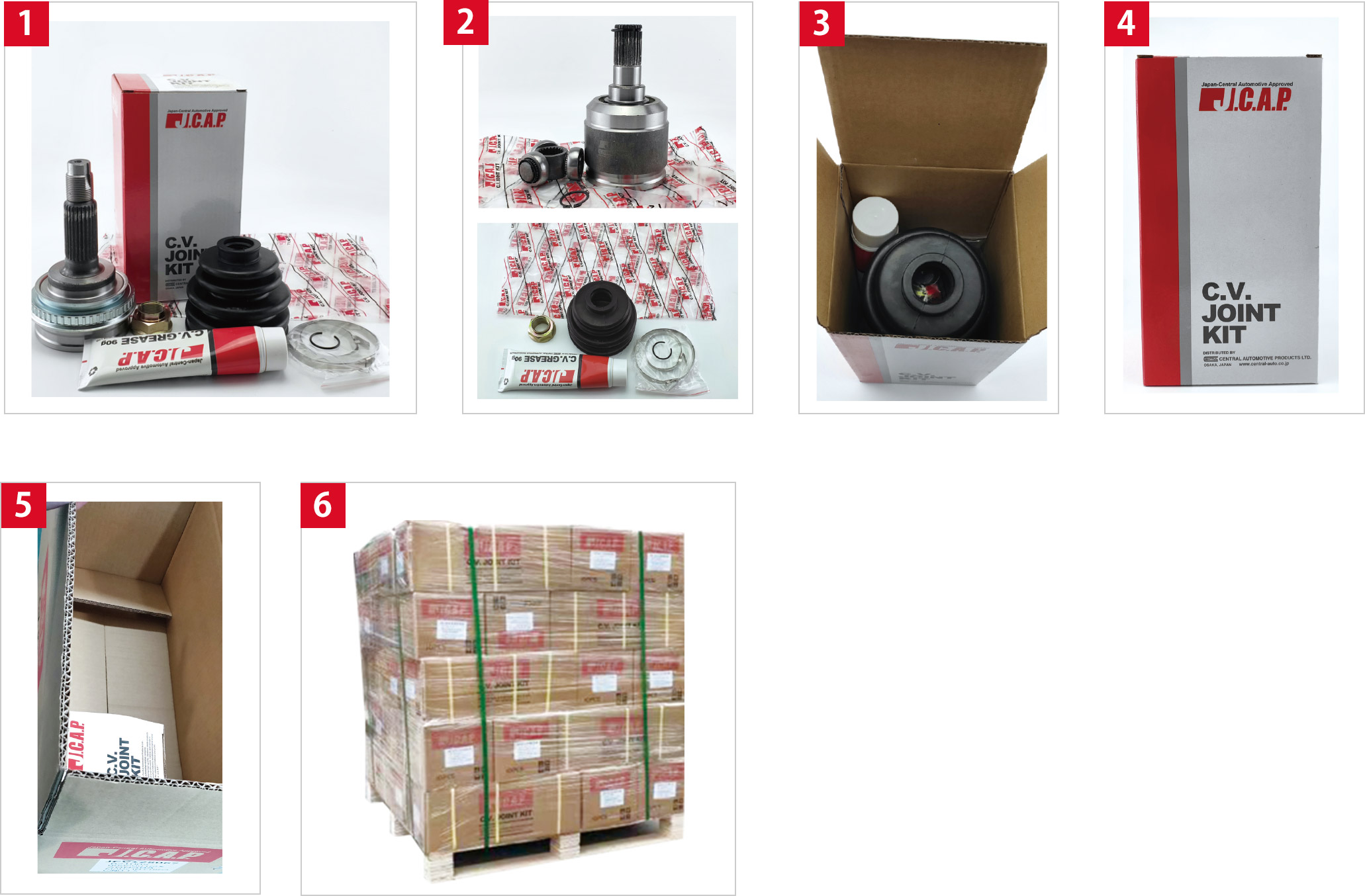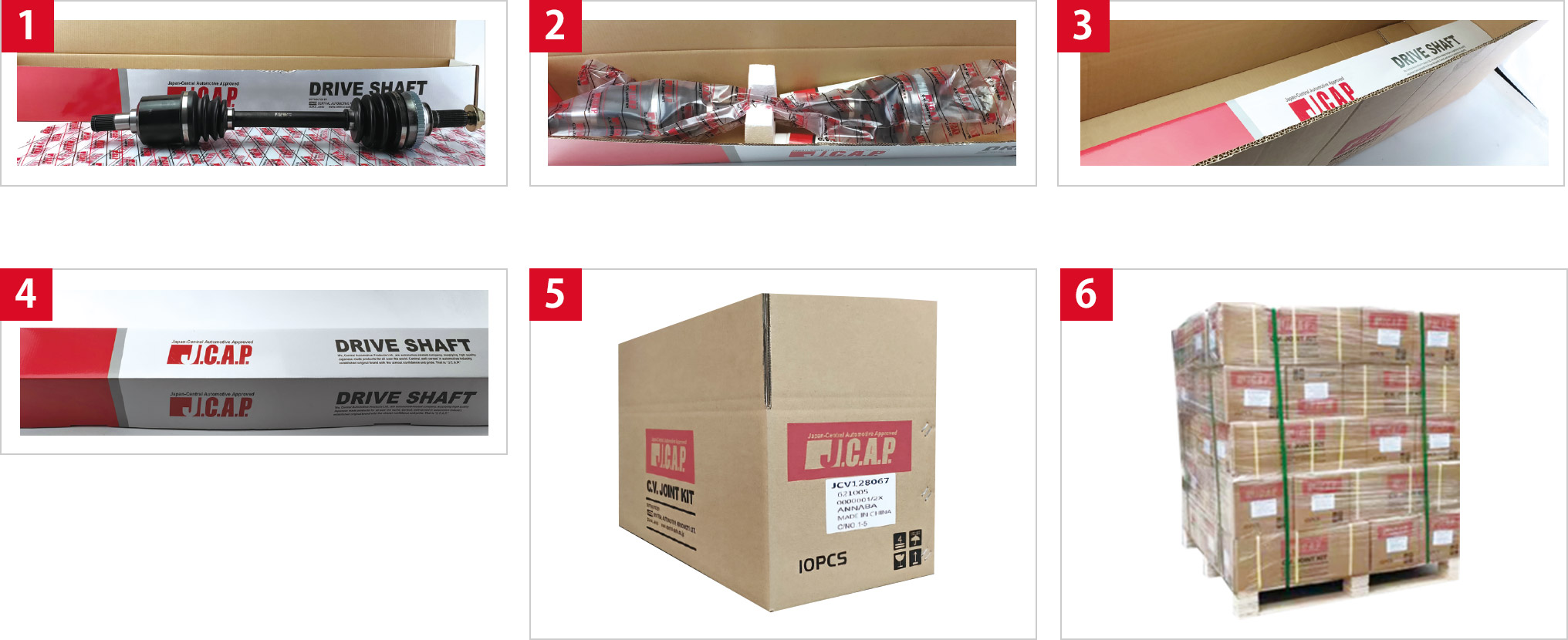 Get in Touch
J.C.A.P. is an original brand distributed by Central Automotive Products Ltd., a company founded by Tomizo Ueno in 1946 in Osaka, Japan, with 10 overseas subsidiaries and offices servicing more than 60 countries. Feel welcome to contact us with your trade or consumer inquiry via the button below. Your query will be directed to the relevant specialist, who will respond to you as soon as possible.
CONTACT US