Motor Oil
High-Spec Motor Oil, Tailored to You
Our design team can formulate a quality motor oil to best suit your vehicle and usage environment. Available in mineral, semi-synthetic, full synthetic, and full synthetic PAO blends in a variety of grades and viscosities, J.C.A.P. Motor Oil is specified to API and/or ACEA to suit a wide range of vehicles, conditions, and climates.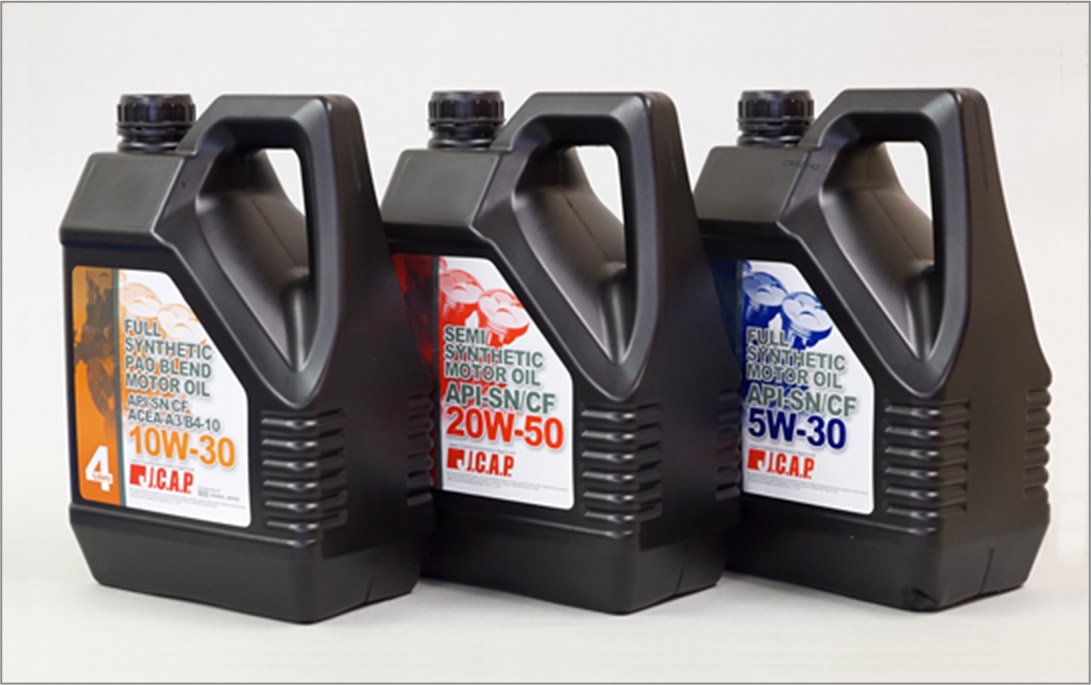 PRODUCT OVERVIEW
We can supply the best oil for your needs by adjusting the mix of additives—each with specific lubricating, sealing, anti-oxidation, cooling, and dispersion characteristics—to a high-spec base oil. In this way, we provide the optimal balance of lubricant and protection to suit your engine, mileage, and local climate. Choose a package and volume that's right for you, from 1 L plastic bottles to 200 L drums.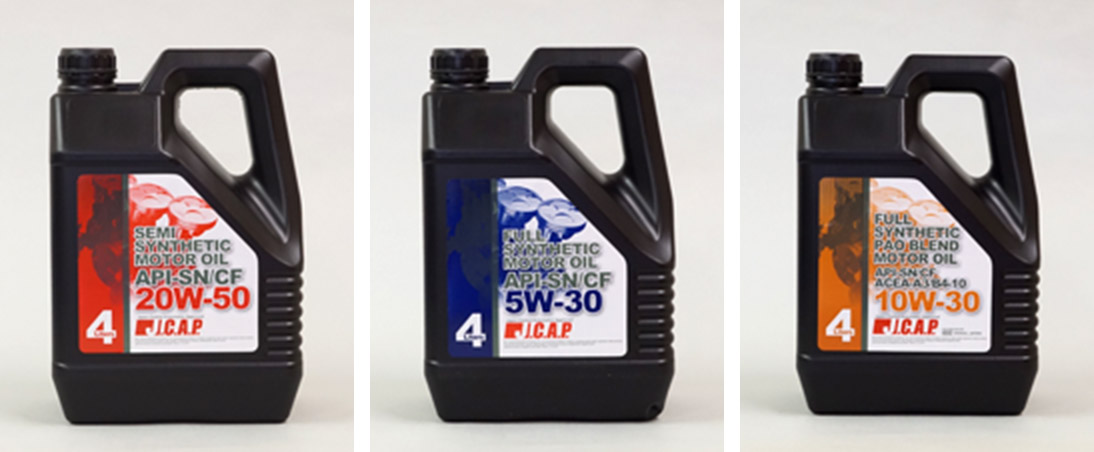 PACKAGING
Our Responsibility as a Supplier
J.C.A.P. is an original brand created by Central Automotive Products Ltd., an established Japanese auto parts and products supplier with long experience in the global auto industry and a network covering more than 60 countries. We provide prompt, convenient service to overseas customers via our domestic and international networks, with every order packed securely and shipped with confidence and pride.
Get in Touch
J.C.A.P. is an original brand distributed by Central Automotive Products Ltd., a company founded by Tomizo Ueno in 1946 in Osaka, Japan, with 10 overseas subsidiaries and offices servicing more than 60 countries. Feel welcome to contact us with your trade or consumer inquiry via the button below. Your query will be directed to the relevant specialist, who will respond to you as soon as possible.
CONTACT US