Shock Absorber
4000 models of shock absorber
Covering most applications of global cars, especially Japanese and Korean cars.
Strict control system on every production process
Recommended Replacement Period:2 years or 60,000KM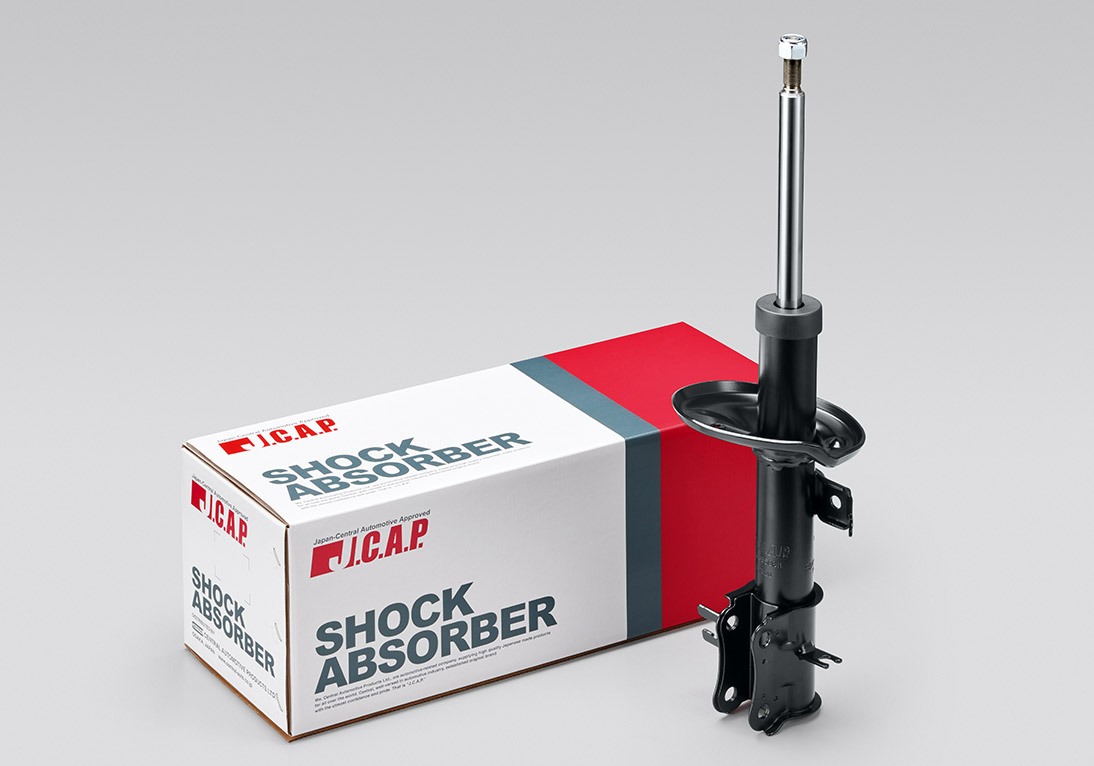 PRODUCTS
The shock absorber is key for a maneuverability and a comfortable driving. The sustained use of a worn shock absorber will result in rugged driving experience and possibly a disrupted handle-steering coordination. J.C.A.P. will supply high quality shock absorbers with high maneuverability and comfort, supported by strict tests and superb technology to manufacture quality products matching genuine.

LOGO STAMP
Lot Number
Each unit has a production lot number that enables quick tracing for customer inquiries regarding delivered goods. It can be used securely in all aspects not only the product quality.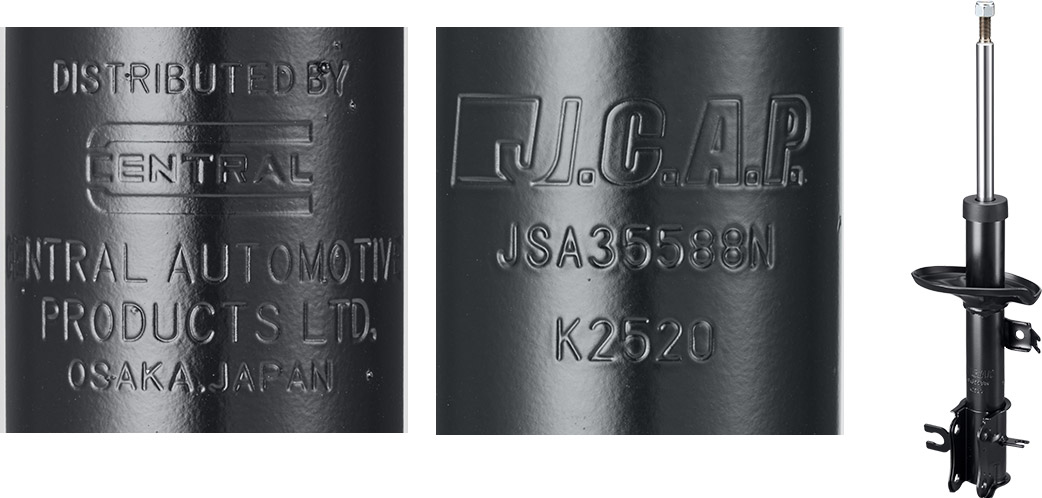 PACKAGES
Supplier Responsibility
Central Automotive Products Ltd., are automotive-related company, supplying mainly high quality Japanese made products for all over the world.
Central, well-versed in automotive industry, established original brand with the utmost confidence and pride . That is "J.C.A.P.".
INQUIRY
Company founder Tomizo Ueno started a business, focusing on the transportation of materials and daily commodities for reconstruction of our country in early stage. Then he embarked on car air conditioning products and automotive spare parts in response to increase of car sales.
CONTACT