Ignition Coil
Strict quality validation test
100% testing for every item before leaving the factory.
Advanced automatic machines
Ensure the stability of products.
OES for major European OEM Brand,
American Spare Parts Brand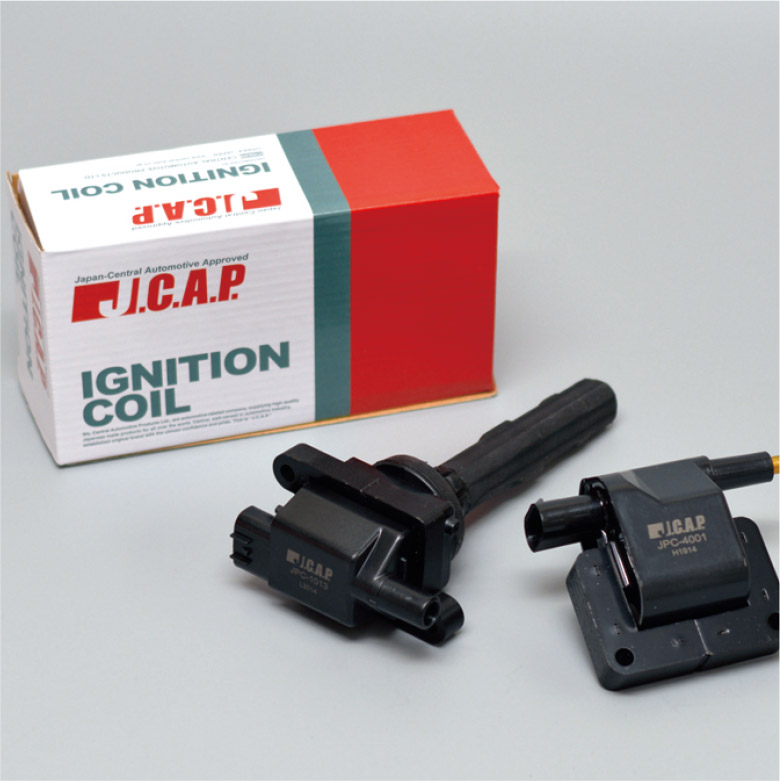 PRODUCTS
The ignition coil is key to have a good ignition which is one of the three main factors of a good engine which are good compression, good air-fuel mixture and good ignition.
The ignition coil creates and supplies the high voltage needed at the spark plug after receiving signals from the ECU.
J.C.A.P. will help keep the ideal engine condition from its stable transformation and smooth supplying of the high voltage.
We have an extensive range not only for Japanese cars but also for European, American and Korean cars so we assure we will be able to satisfy all customers swiftly on time.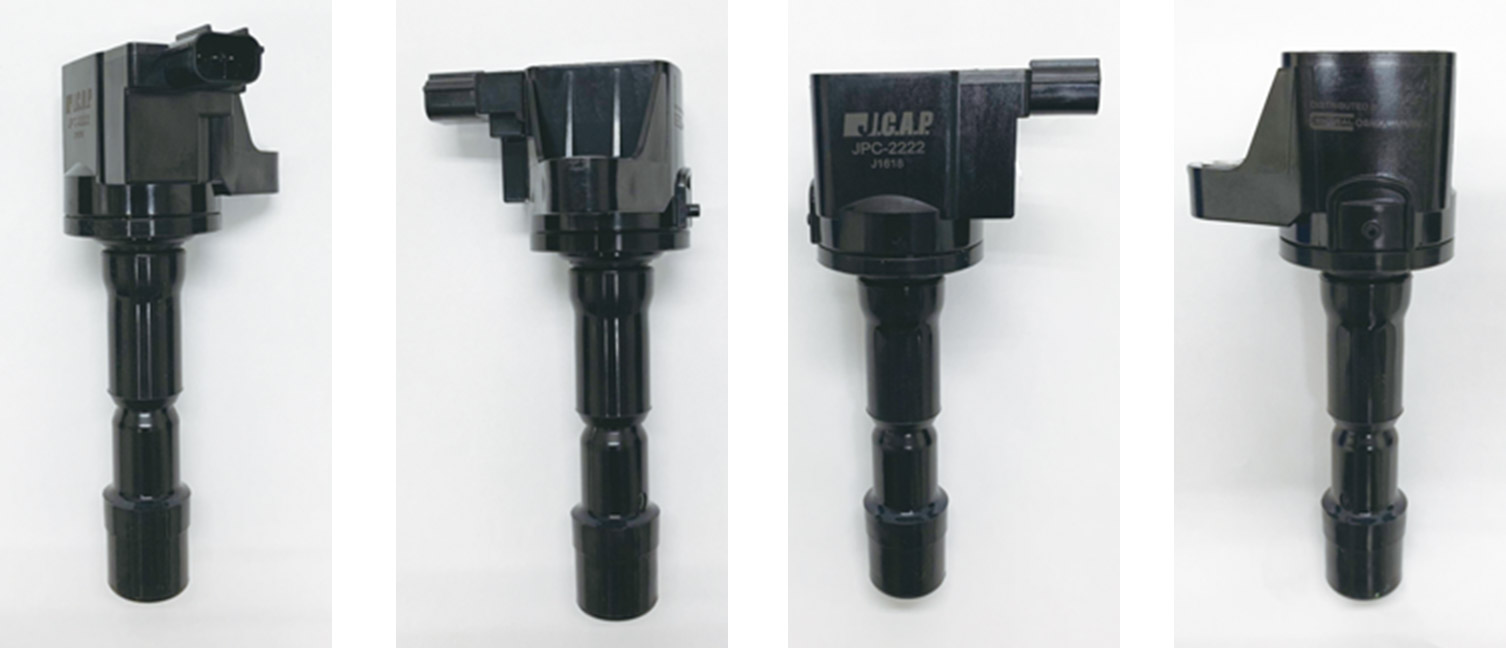 LOGO STAMP
Lot Number
Each unit has a production lot number that enables quick tracing for customer inquiries regarding delivered goods. It can be used securely in all aspects not only the product quality.

PACKAGES
Supplier Responsibility
Central Automotive Products Ltd., are automotive-related company, supplying mainly high quality Japanese made products for all over the world.
Central, well-versed in automotive industry, established original brand with the utmost confidence and pride . That is "J.C.A.P.".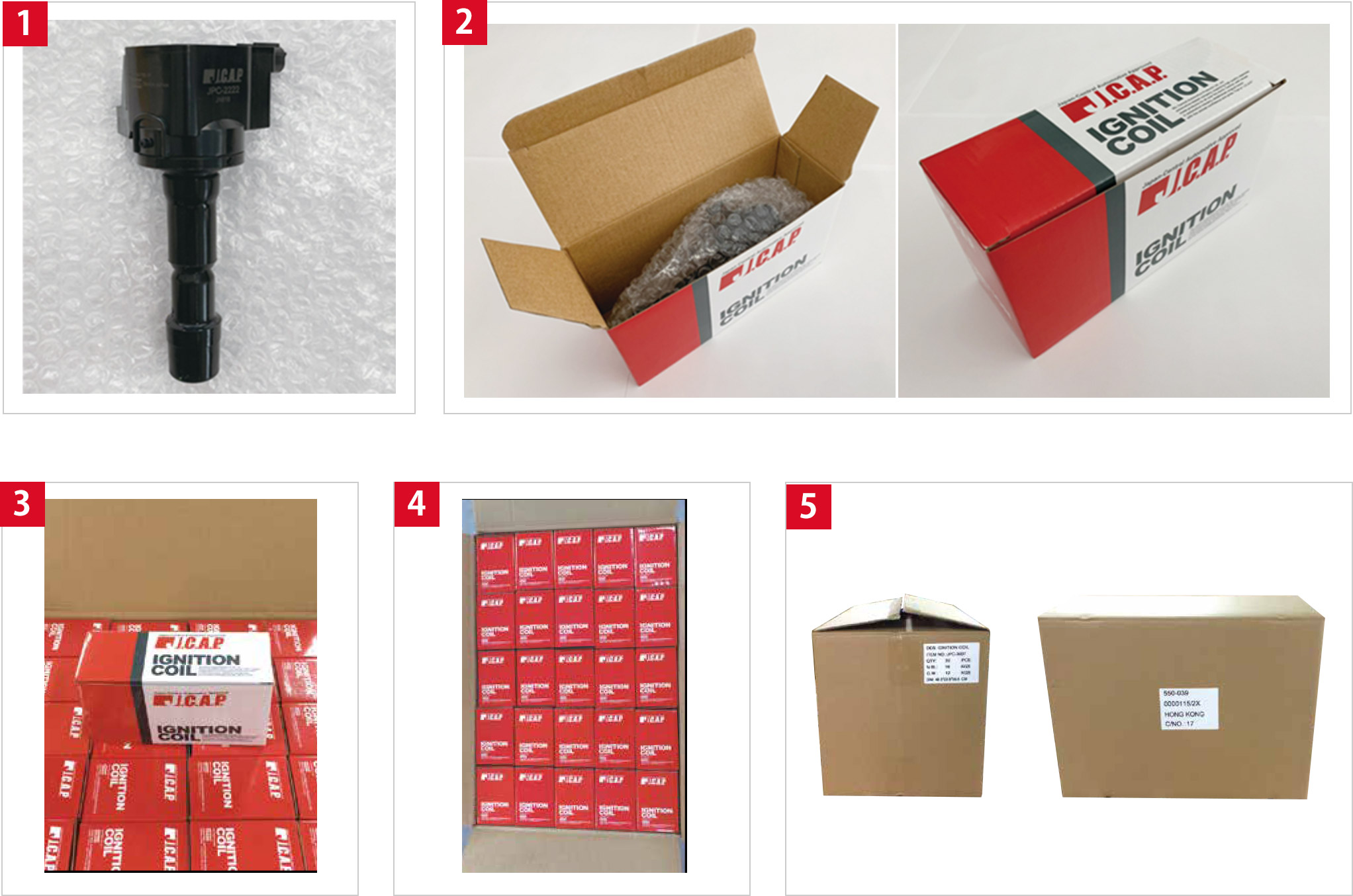 INQUIRY
Company founder Tomizo Ueno started a business, focusing on the transportation of materials and daily commodities for reconstruction of our country in early stage. Then he embarked on car air conditioning products and automotive spare parts in response to increase of car sales.
CONTACT